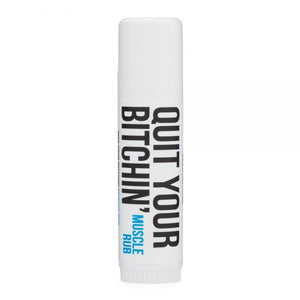 Made with Organic Ingredients
Contains Aromatherapy Grade Essential Oils
Non GMO
Palm Oil Free
Petroleum Free
Cruelty Free Product
Made in the USA
Net Wt. .56oz (17g)
BITCHSTIX donates to retailer-nominated nonprofit organizations that support survivors of domestic abuse and sexual assault.
BITCHSTIX is more than just a balm. It's a call to action to transform a "bad" word into a force for good. It's a one-of-a-kind product that seeks to inspire, empower, and change lives for the better.