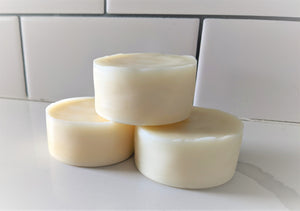 Pamper yourself with these amazing lotion bars.  Made with nourishing ingredients such as shea butter, cocoa butter, and coconut oil by Farmhouse Rags.  Available in Lavender and Vanilla Bean.  Very soft scent and not overpowering.  These bars will last you as much as an 16 oz. bottle of lotion and beyond.
Made with pure essential oils
Traveling?  These make great travel partners for carry on luggage.